Quality Identification Factors for Anti-Static Raised Access
Environmental Protection.
Adhesive is used in the manufacturing process of base material of anti-static floor while formaldehyde is one of the main components in it. Therefore, formaldehyde which is called as "invisible killer" is contained in the floor. According to national standard, formaldehyde emission amount of the base material must reaches E1 level, which requires the emission amount should be less than 9mg/100g. Base material satisfying this standard is harmless to the health so when purchasing floor, if the smell of it is pungent, we suggest that you shouldn't purchase it.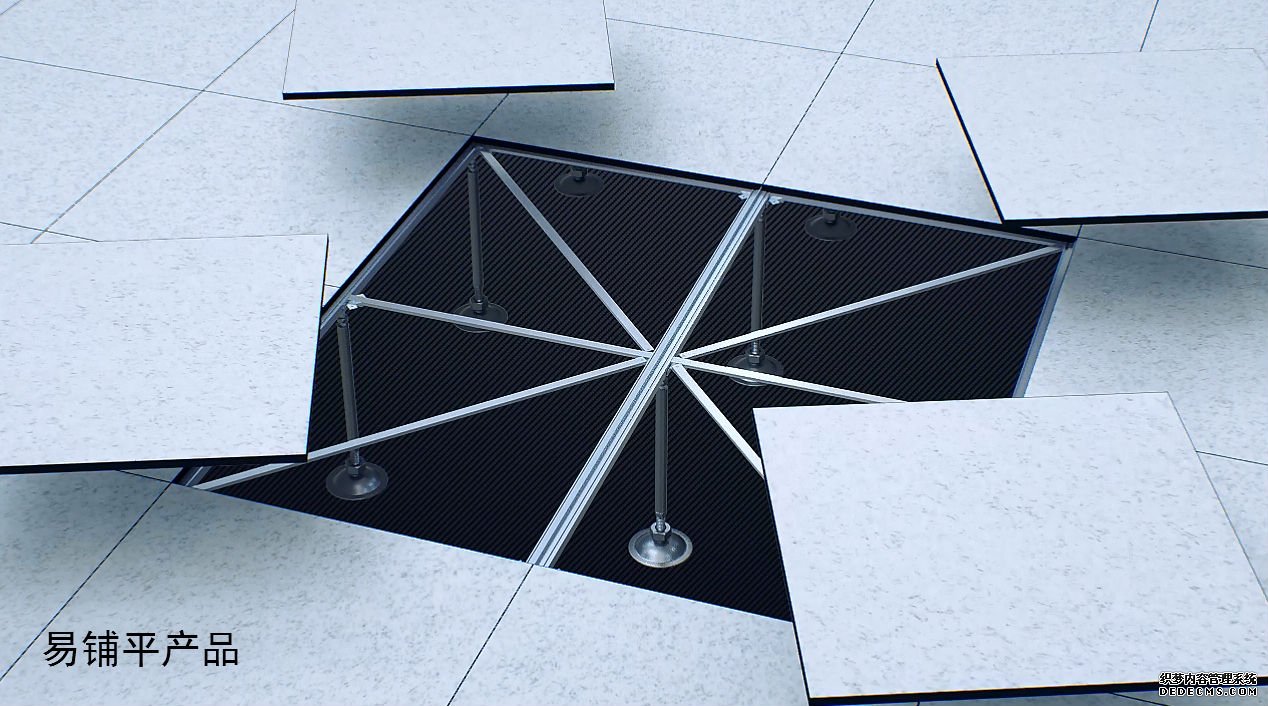 Damp proofing.
Humidity resistance property is demonstrated by the index——thickness swelling rate of water absorption. When the index is higher, the property is worse. Floor with poor humidity resistance property will confront problems such as swell or deformation in the rainy spring. So customers must be informed that the index under 10% is their best choice.
No color fading.
A number of imitate solid wood floor looks bright in color with beautiful figures but some of it are just as words written with chalk, which are wiped away easily. So when purchasing it, we consumers must select brands whose products' color fastness to light reaches 7
th
level or higher or your shoes would be colored.
Wear proofing.
High wear proofing is one of the most outstanding advantages of anti-static raised access floor. The wear proof property of main products in the world laminated floor market should achieve AC3 level (which means the rotate speed is more than 6000r). To decrease cost, many brands adopt abrasion panel with bad quality so its wear proof property is worse and the life-span of it is greatly shortened.
Stability.
Anti-static raised access floor needs supports because of its structure particularity. So compared with the traditional installation method especially the single-point support, stability of the raised access floor is more difficult to achieve. Besides, it's hard to keep all support-points on the same level so displacements often occur and diagonals is inaccurate, which greatly influences the paving effect.
Safety.
Anti-static raised access floor needs supports because of its structure particularity. So compared with common installation method, safety concerns are becoming increasingly more especially when the paving height is higher. If supports are out of position, staff walking on it will risk falling down and the computer cabinets on it will fall. Therefore, safety is one of the essential factors for quality identification, which must arouse enough attention.